What are the best Places To Visit In India? Many times, it depends on personal preferences. However, some places to visit in India remain perpetually more popular than others. These are among the best destinations in India. Want to learn more about India's main destinations? Check out this travel planner in India and this guide to India's main tourist spots by region. If you wish to explore beyond the famous tourist attractions of India, here are 12 of the best places to visit in India off the beaten track to inspire you!
Jaipur
Jaipur is a vibrant fusion of old and new. Also called the pink city, the capital of the royal state of Rajasthan. Jaipur was ruled by the Rajput kingdoms for many centuries and developed as a planned city in the 17th century AD Together with Delhi and Agra, Jaipur forms the Golden Triangle, one of the most famous tourist circuits in the country.
Jaipur, the pink city manages to successfully preserve its old-world charm .. Home to some UNESCO world heritage sites including Amer Fort and Jantar Mantar, Jaipur is home to many magnificent forts, palaces, temples and museums .. Jaipur is full full of lively local bazaars where you can buy local handicrafts and costume jewelery at your leisure. Popular bazaars in the city include Bapu Bazaar, Tripolia Bazaar and Johri Bazaar. Jaipur is also very well known for its local food and the most famous dishes include Ghewar, Pyaaz Kachori and Dal Baati Churma.
Varanasi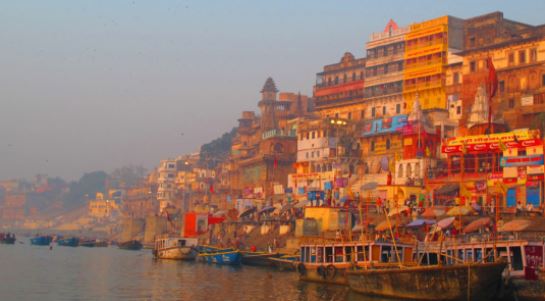 The oldest living city in the world, Varanasi enchants and surprises its visitors in the same breath. Also known as Kashi (city of life) and Benaras, this spiritual capital of India is one of the seven holy cities of Hinduism. The old city of Varanasi is located along the western banks of the Ganges, scattered in a maze of alleys called galis that are too narrow for traffic to pass – be prepared to walk and meet some holy cows !.
There are temples in almost every corner of Varanasi, but the Kashi Vishwanath Temple is the most visited and the oldest on the lot (Benaras is known as the city of Lord Shiva for a reason, and rightly so).
Varanasi is considered a propitious place to die, as it is believed to guarantee moksha or liberation from the cycle of life and death. Spiritually enlightening and extraordinarily photogenic, the heart of the city pulsates around the ghats, about 80 of which border the Ganges – prepare yourself for the sights, sounds and smells!
All the chaos and noise on the ghats stop when the Ganga Aarti takes place after sunset, a ceremony of immense greatness. This divine city is also an important destination for Buddhists. Gautama Buddha delivered his first sermon in Banaras, a part that is now in Sarnath. Typical of any Indian city, i
Udaipur
The city of Udaipur is situated at 598 meters above sea level in the southern part of the Indian state, Rajasthan. It has an area of ​​37 square kilometers. it is located on the southern slope of the mighty Aravalli hills that separates the city from the Thar desert. Northern Udaipur includes highlands while the eastern side of the city has vast fertile plains. The southern part of this beautiful city is formed by rocks, hills and forests.
An idyllic place for romantics in the heart, Udaipur is without doubt the best vacation spot in Rajasthan. Decorated with pretty buildings and sparkling lakes, this famous tourist spot has much to offer to honeymoon couples and history lovers. The city is also home to the second largest artificial freshwater lake and has one of the most exotic boutique hotels in India. A perfect destination for a honeymoon tour, a family vacation and a vacation with friends,